The wire specific for waste and recycling industry
Bottaro's black annealed large coils in BWR-quality are one of the most sold products in the recycling industry, in which Bottaro has always made the difference. More than sixty years of experience and a continuous study on recycling plants allowed us to produce our BWR: the first wire specific for baling presses.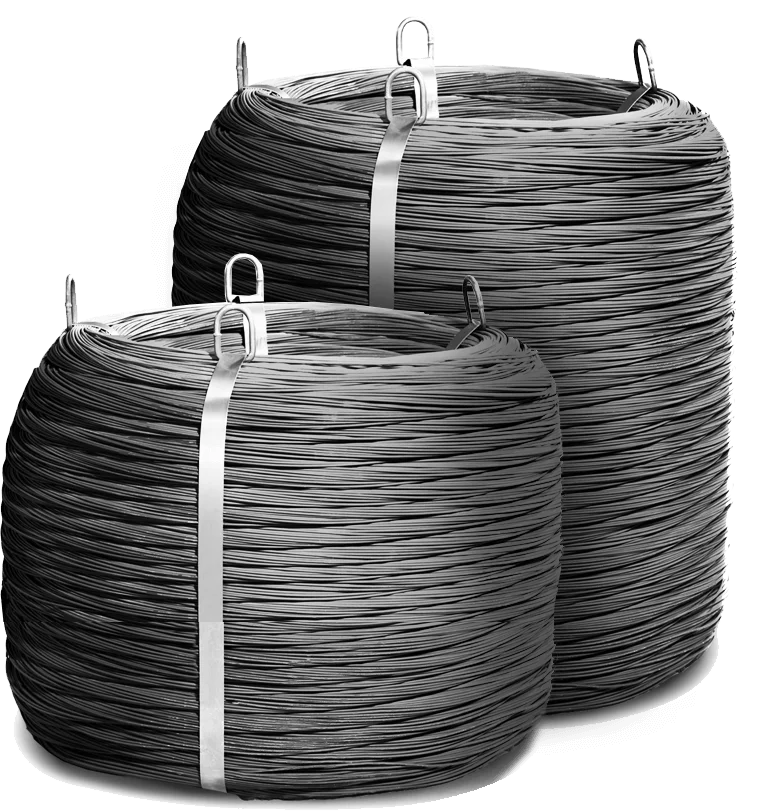 MEASURE
DIAMETER mm
Weight (kg)
500
1000
1,80 - 6,00
Internal ∅ (mm)
450 - 550
450 - 550
External ∅ (mm)
800 - 950
800 - 950
Height (mm)
450 - 550
800 - 900
PACKING OPTIONS
Pallet, polyethylene film, oil, other options on specific request
500-Kg coils or 1.000-Kg coils
This product is available in two different sizes: 500 Kg and 1.000 Kg. To use the 1.000-Kg coils in your plant there are two different solutions. Read on to get through the content.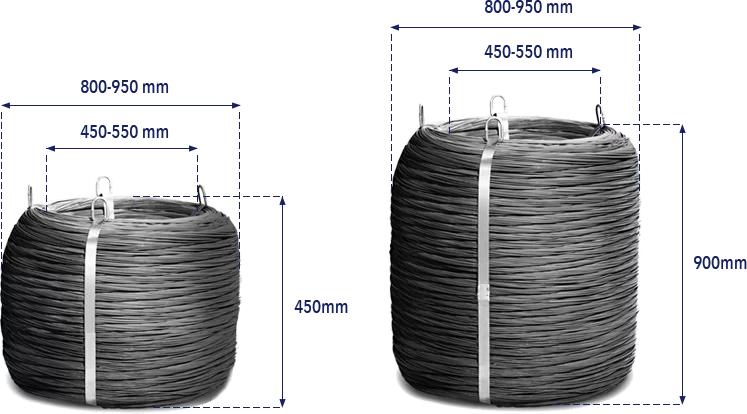 The wire drawn especially for baling presses
Our wire is produced in BWR quality: the most performing technology available on the packaging market.
The perfect wire for major consumers
This particular steel wire is chosen by facilities with high consumption.
Oiled wire
The lubrication of the wire is one of the most requested additional option that we offer our customers. Of over 6,000 tonnes of iron wire sold every month, more than 35% is oiled. Our innovative packaging system called XSYSTEM guarantees a safe transport and storage.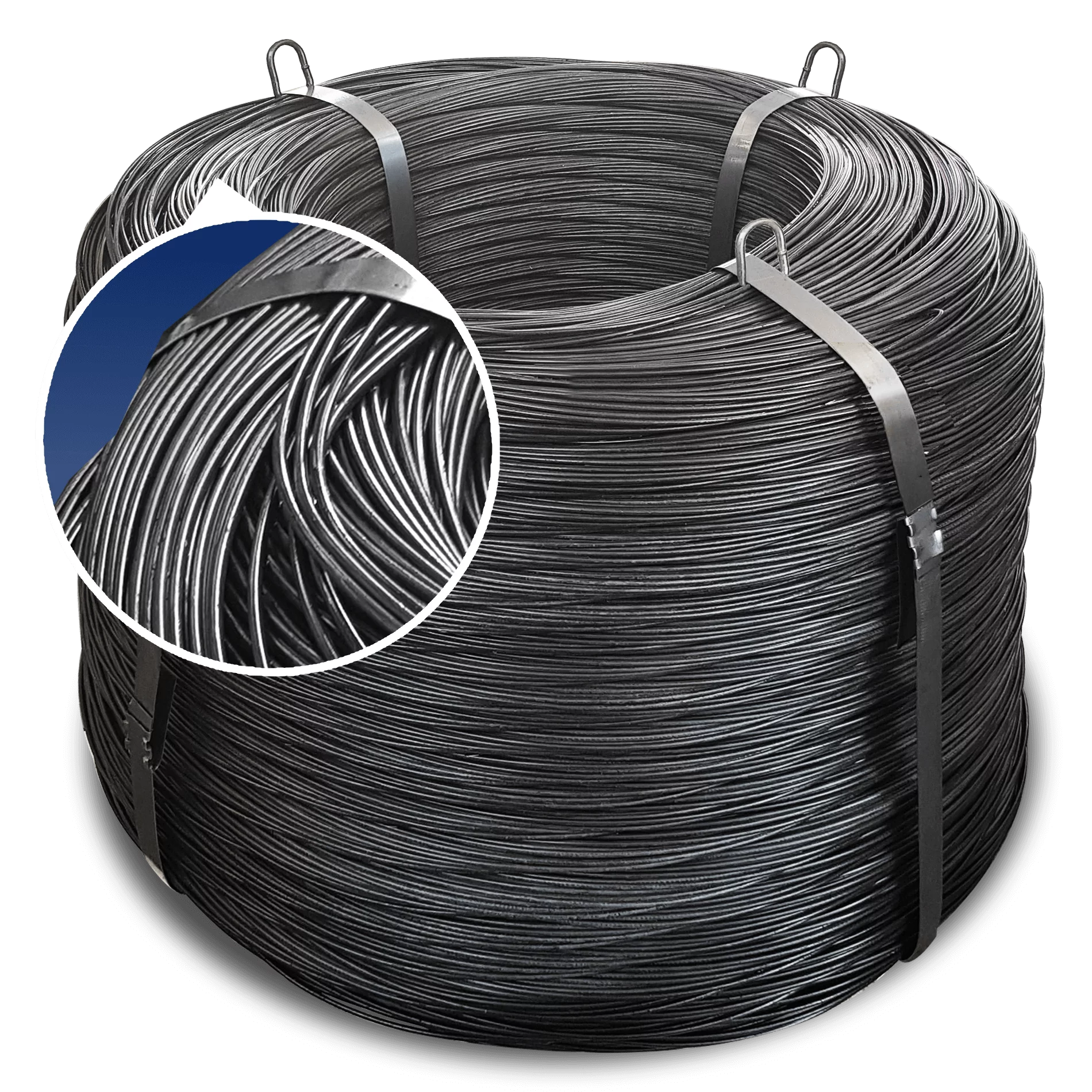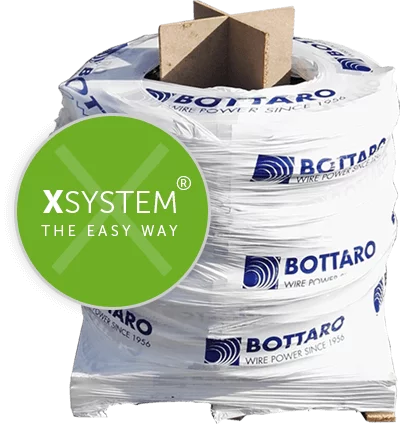 XSYSTEM™ for a transport without issues
The coils is stacked vertically on a pallet and the XSYSTEM wooden cross guarantees maximum stability during transport and handling inside the warehouse. It is a real innovative packing method, result of an cutting-edge team.
Packaging options
Most of our products are sold on wooden pallets and packed with film in order to provide the most suitable solution for our customer. Alternatively we can provide dry coils without pallets directly leaned on a flatbed truck.