Ideal for baling high expansion textile material
This type of high-tensile steel wire is the best solution for vertical presses, to bale in the textile, foam and tyre industry.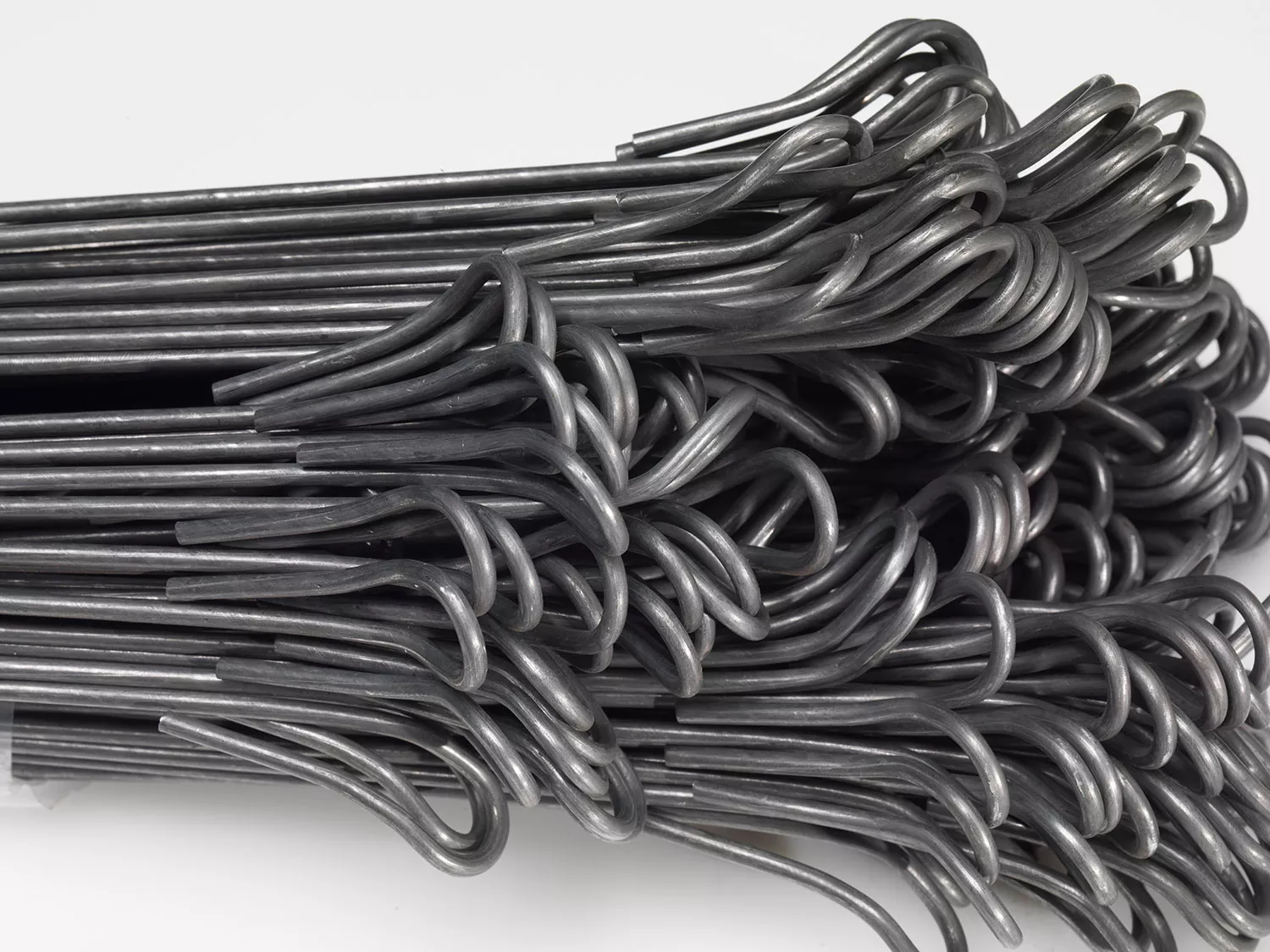 PRODUCT
GAUGE
LENGHTS (mm)
TENSILE STRENGTH [PSI]
from 9 to 13
from 2.500 to 4.800
from 24.000 to 270.000
from 9 to 13
from 2.500 to 4.800
Product properties
The bars length range goes from a minimum of 2,500 mm to a maximum of 4,800 mm. They are supplied in 50kg or 100kg bars and packed in 500kg bundles. A 1000Kg pallet packaging with our XSystem™ is available on request. This product is obtainable also galvanized. The photograph represents a pallet of cut and looped wire produced with BWZ (galvanized wire) and packed with XSystem™.
Packaging options
Usually the 500Kg bundles are delivered packed with stretch film at both ends. Contact our sales department for more information.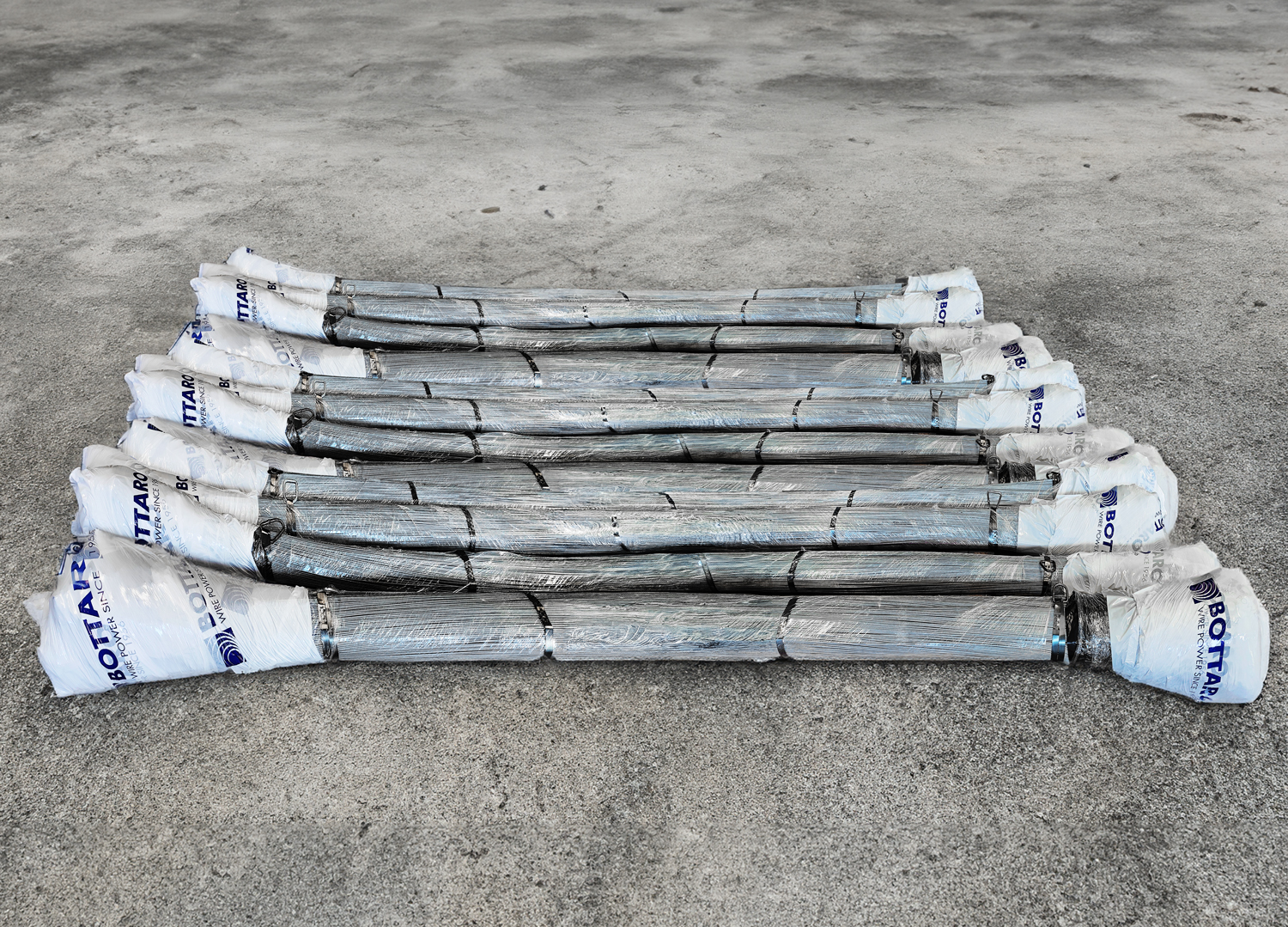 Choose the guarantee of a certified brand. Pick Bottaro's products
Bottaro follows the entire production chain choosing high-quality European wire rods and an ecological production process certified ISO: 9001. An uncompromising choice of responsibility that puts the person and the values first.
The wire drawn especially for baling presses
Our wire is produced with BWR method: the most performing technology available on the packaging market.