Protecting the health of the operators is possible?
Soft and easy to use, it is highly recommended for daily work to avoid all the problems related to the handling of heavy loads, the first cause of the onset of disorders and pathologies in the spine and osteo-muscular structures.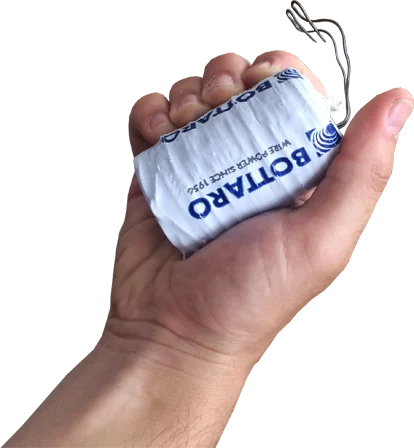 Innovation and technology in only 330g
The word "iron" often leads to an idea of heaviness. We overturned this concept: this product weights only 330g and can be easily held in one hand. The product is used in different fields: construction, industry and for private use.
Packaging, diameters and packaging options
These spools are sold in packs of 75 pieces with a total weight of 25Kg. They are packaged with polyethylene film which can be ordered with our graphics "Bottaro" or anonymous. Other options are on specific request.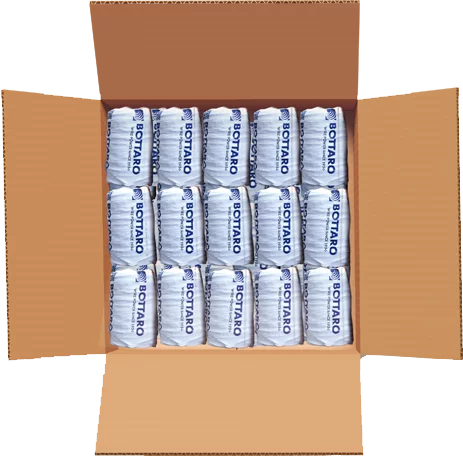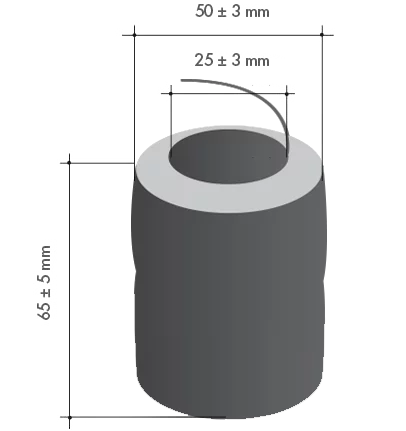 Gauges, threads and measures of the spool
Gauges of wire: from 0,90mm to 1,40mm
Spool's diameter: 50 ± 3mm
Spool's height: 65 ± 5 mm
Perfect for round-binding reinforced concrete
The BWC™ white annealed spools are soft and easy-to-manage. The film that covers the spools is made to avoid contact with the air and therefore to protect it from rust.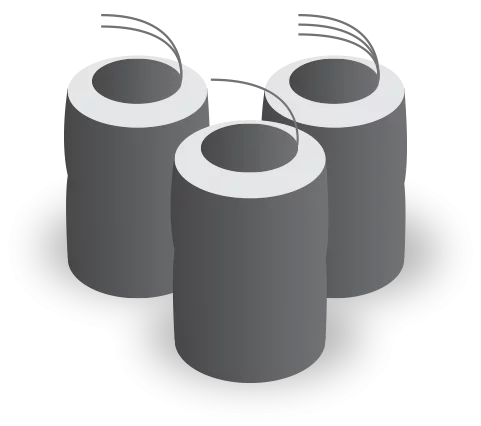 Variants, number of wires and methods of use
The wires inside the reel can be ordered from a minimum of 1 to a maximum of 3, depending on the final use of the customer. After spreading the protective film, all the ends of the thread can be pulled out (the number of threads to be extracted depends on the chosen variant: 1, 2 or 3 threads).
The ideal choice for protection of healthcare workers
Light and performing, this BWC™ spool, which weighs only 330g, is highly recommended for everyday work as it avoids all issues related to handling heavy loads. The handling of heavy loads can indeed be one of triggers of spinal and osteomuscular disorders or diseases.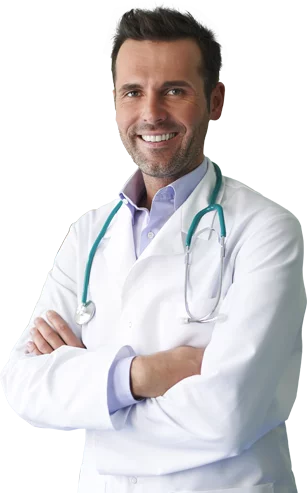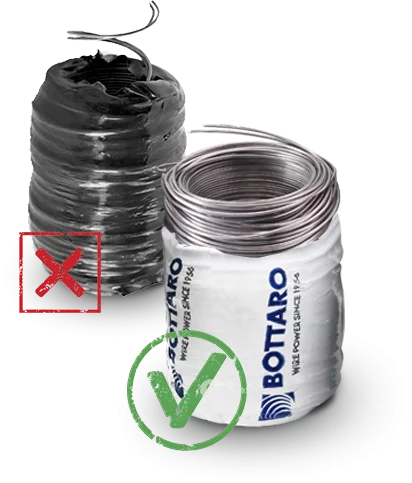 Choose the guarantee of a certified brand. Pick Bottaro's products
Bottaro follows the entire production chain choosing high-quality European wire rods and an ecological production process certified ISO: 9001. An uncompromising choice of responsibility that puts the person and the values first.