Raw material + 118% in five months. The business solution for Bottaro customers
The price increase is expected until December 2021. Bottaro has a Business Solution, a targeted consultancy to help and support its customers in purchasing planning.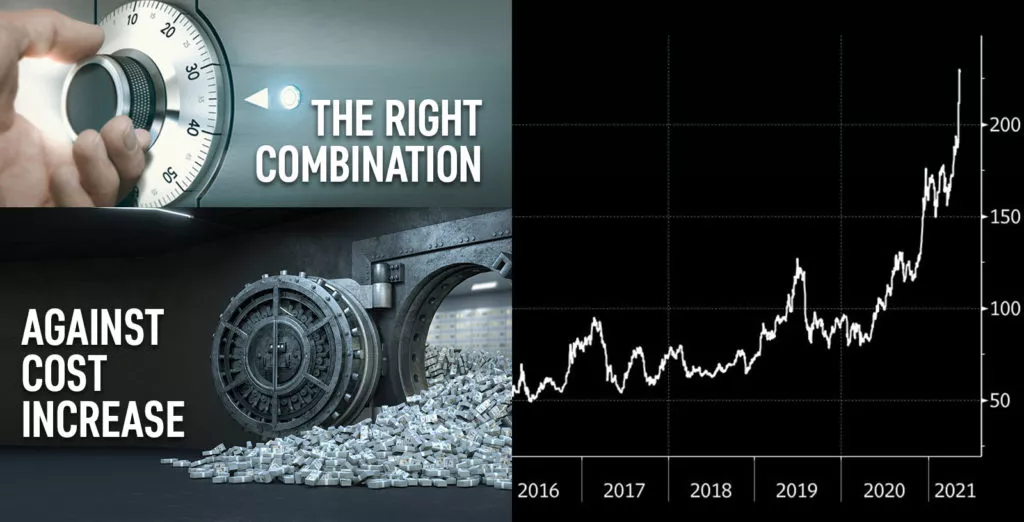 WHAT IS HAPPENING:
Difficulty in procuring raw materials
Delays on supplies
Congestion in shipments
Logistic delays
THE CONSEQUENCES:
Increase in the prices of finished products
Delays in orders fulfillment
Increase of transportation costs
Excess of requests
Strong tensions and strikes in international ports
OUR SOLUTION:
The Bottaro sales team is able to plan your purchases in advance based on your production needs. Contact our sales department.